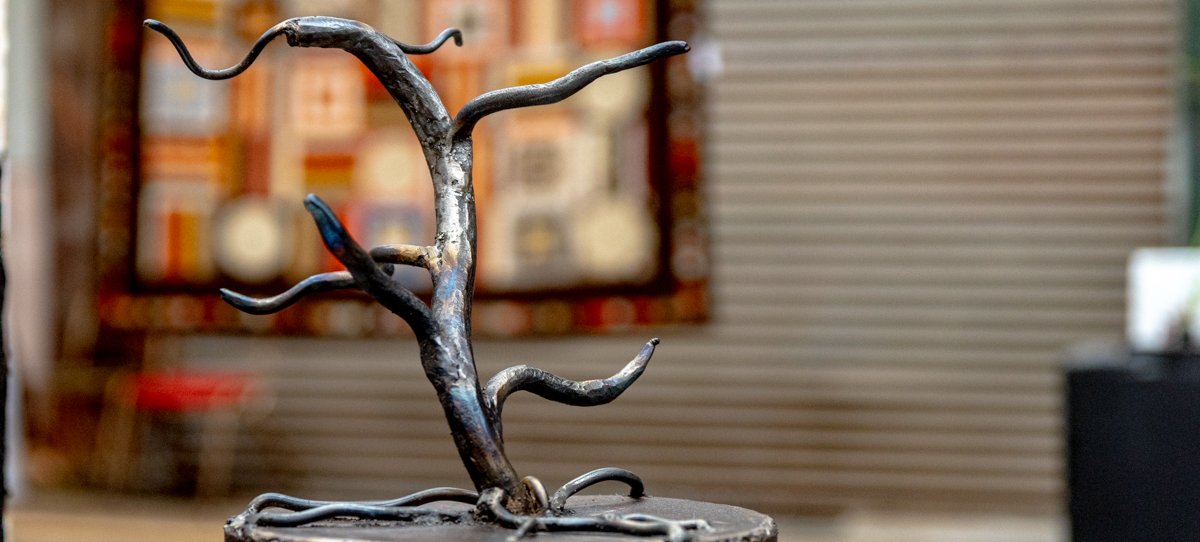 As a writer I was unable to present in words the picture I imagined. To overcome this I took to photography. But, while photography gave me a medium through which I could share my view of the world, the pictures I created were simply a record of what I saw not what I imagined.
So, I began to create props and dioramas that represented my imagined world in order to capture that world photographically. As my practice evolved, I found that photography reverted to a medium for recording my creative process, and the props I created became sculptures in their own right.
Now I form steels, irons and other metals into shapes and structures that represent both the real and imagined world.