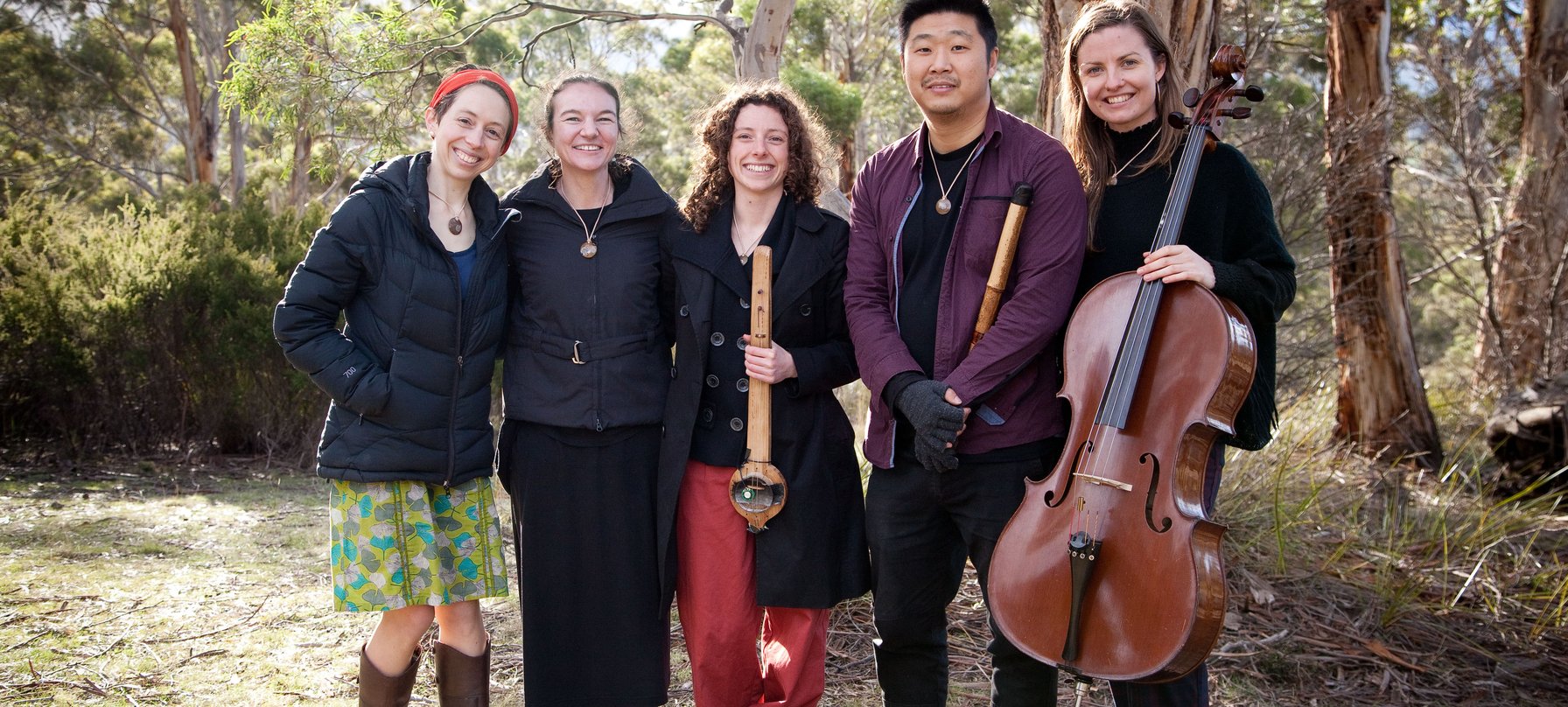 Imagining lutruwita's Deep Time: a journey through science, art and song.

This event combines science with storytelling, music and visual arts to journey through lutruwita/Tasmania's often surprising geological history: from our island's birth at the edge of Nuna, an ancient supercontinent, through to the development of the Gondwanan rainforests, the formation of Mt Ossa, and the much more recent climatic fluctuations that saw the sea levels rise and fall across Bass Strait. Our story ends with the arrival of the palawa people on this island.

Dr Penelope Jones (palaeoecologist) will narrate this journey through our island's coupled geological and ecological history, accompanied by evocative and interwoven music from Emily Sheppard, Yyan Ng and Georgia Shine. Along the way, Dr Amy Jackett, artist and curator, will be creating art inspired by our story.