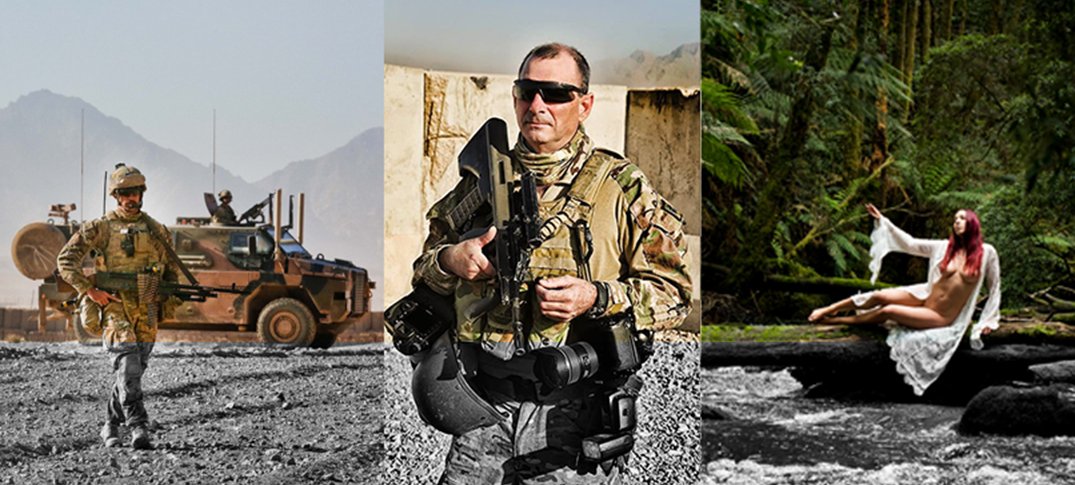 Mark (Doc) Doran is a photographer who settled in Queenstown after twenty-three years as a full-time soldier and military reporter with the Australian Army.
With 13 operational deployments including war-like, peacekeeping, maritime security, and disaster-relief, he has worked as an infantry soldier or as a military reporter in more than a dozen countries.
Doc's Afghanistan War photography focuses on the people and activities from his multiple deployments to Afghanistan on Operation Slipper and Operation Highroad (2012-2018), including eight months with Combined Team Uruzgan in Tarin Kot. More than 39,000 Australians deployed to Afghanistan since 2001, and 41 were killed in what has been Australia's longest war. The speed and ease of the Taliban's takeover is a massive blow to the Afghan people and all veterans of the conflict.
Doc has fallen in love with Tasmania and is incorporating his passion for fine art photography with the intriguing history and the rugged wilderness of the West Coast.
His fine art nude images play an important role in his creative expression through photography as he blends a range of styles exploring his vision of the models and exposing their true nature with an emphasis on lighting, form, composition, and emotion.
The boundaries between fine art nude photography and erotica have been blurred since the camera became more accessible in the mid-19th century. Today, this grey area persists, making fine art nude photography a timeless, but sensitive and sometimes controversial subject. For Doc, fine art nude photography is one of the highest disciplines of photography, and for him it is a perfect fusion of artistry and science.