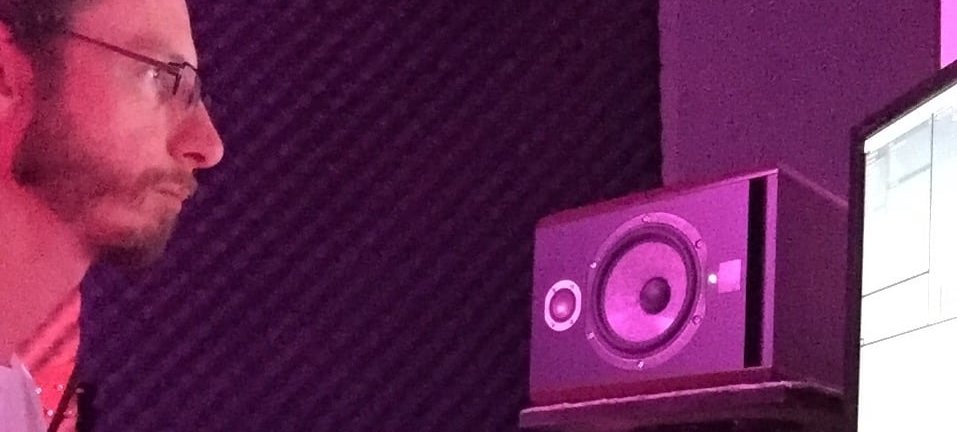 Duane Morrison graduated from Melbourne University, majoring in Composition. Now working mainly in the field of electronic music production his skills in this area cover wide terrain. Active in the composition of scores for contemporary dance in Melbourne, he has collaborated closely with choreographer Jo Lloyd for over 15 years, receiving a Green Room Award (Music Composition and Sound Design for Dance) for his work on Lloyd and Nicola Gunn's Mermermer (Next Move 2016). He also received Green Room nominations for Overture (2019), Future Perfect (2011/ Dance Massive 2013) and Apparently That's What Happened (2008 with David Franzke).
Other recent collaborations include David Rosetzky's Composite Acts (2019), Melbourne Museum's LOVE exhibition (2019), Christian Thompson's Berceuse (2017) and Phantom (2018). His work with theatre practitioner Nicola Gunn/Sans Hotel includes Green Screen for MTC Neon 2014 and In Spite Of Myself for Melbourne Festival 2013. He has also produced the music for a number of short films and advertisements including 2018's award-winning IKEA + YOU online and in-store campaign.
For many years he worked alongside club music label Vicious Vinyl, remixing many established Australian artists, and has played a part in releases that have earned accolades including numerous Aria awards and a UK #1 single (Madison Avenue's 'Don't Call Me Baby'). Remixes as half of Sneaker Fox (with DJ Lorne Padman) include Gotye's SOMEBODY THAT I USED TO KNOW.