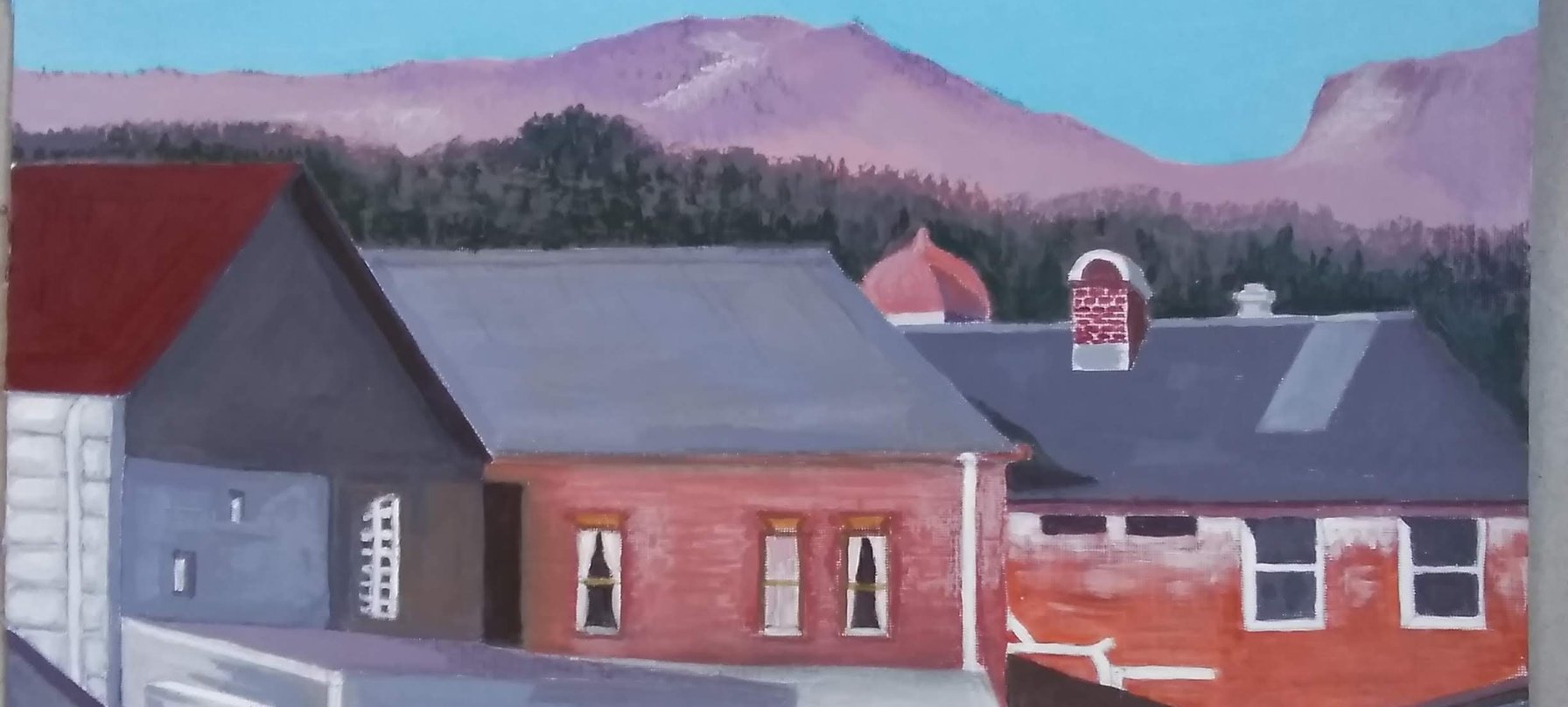 Written by Jo-Anne Bateman:
Born in Hobart. Raised in Sydney. Left to come back to Hobart at 21 years. Lived at Bruny Island then graduated from the University of Tasmania in 1985 with an Associate Diploma of Art Craft and Design, majoring in painting and Photography.
Taught painting with Adult Education for six years and entered various exhibitions around Hobart. Fourteen years ago I bought a place at Gormanston, 5km from Queenstown, where I was taken with the uniqueness and beauty of Queenstown and surrounds.
I try to incorporate this into my work. 
I had a Retrospective Exhibition spanning 40 years of my work at the Missing Tiger Bookshop/Gallery Queenstown in early 2020. 
I work mainly in acrylics and pastel on paper. As a child I was fascinated by cartoon characters and red brick houses commonly seen in the books of the 1960s. 
This probably led to my fascination of painting houses in detail. I enjoy painting whatever inspires me at the time. I paint landscapes (I love being surrounded by nature) and some abstracts. I love the challenge of perspective and colour combinations.
Recently I was part of the Artbox Exhibition in the Huon Valley curated by Henrietta Manning.