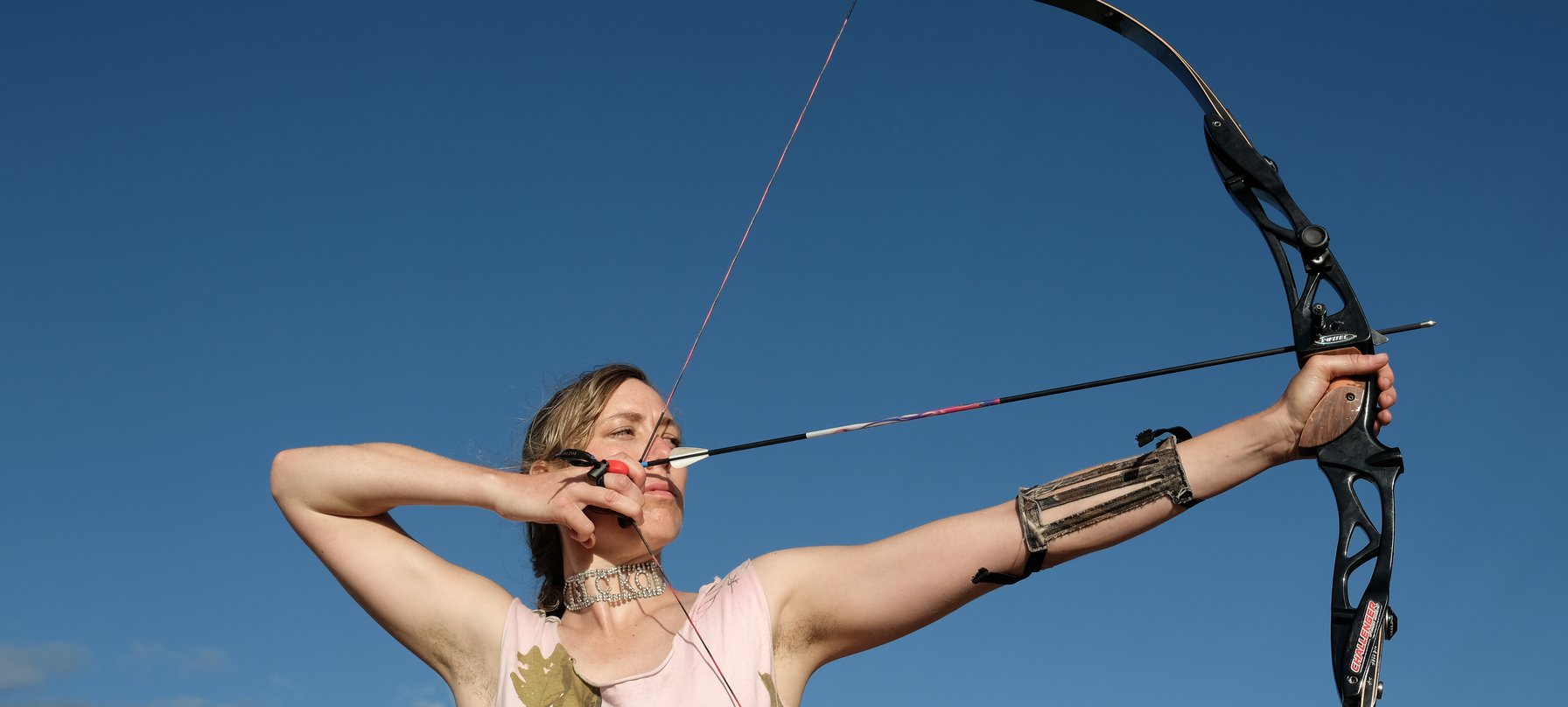 Loren Kronemyer is an artist living and working in remote lutruwita/Tasmania, Australia. Her works span objects, interactive and live performance, and experimental world building projects exploring ecological futures and survival skills. Her latest solo show True Aim opened at Michael Bugelli Gallery in April 2021.
Her recent work After Erika Eiffel has toured to ANTI Festival of Live Art 2019 (Finland) and MONA FOMA Festival 2020 (lutruwita/Tasmania). She is co-curator of the gallery show PREPPERS, touring Australia since 2017. Her collaboration Pony Express is responsible for projects including Ecosexual Bathhouse, a queer sex club for the entire ecosystem, and Abolish the Olympics, a bespoke anti-olympiad.
Kronemyer was the first artist in residence at the International Centre for Radio Astronomy Research. She collaborates frequently with laboratories and received the first Masters of Biological Arts Degree from SymbioticA Lab at the University of Western Australia.