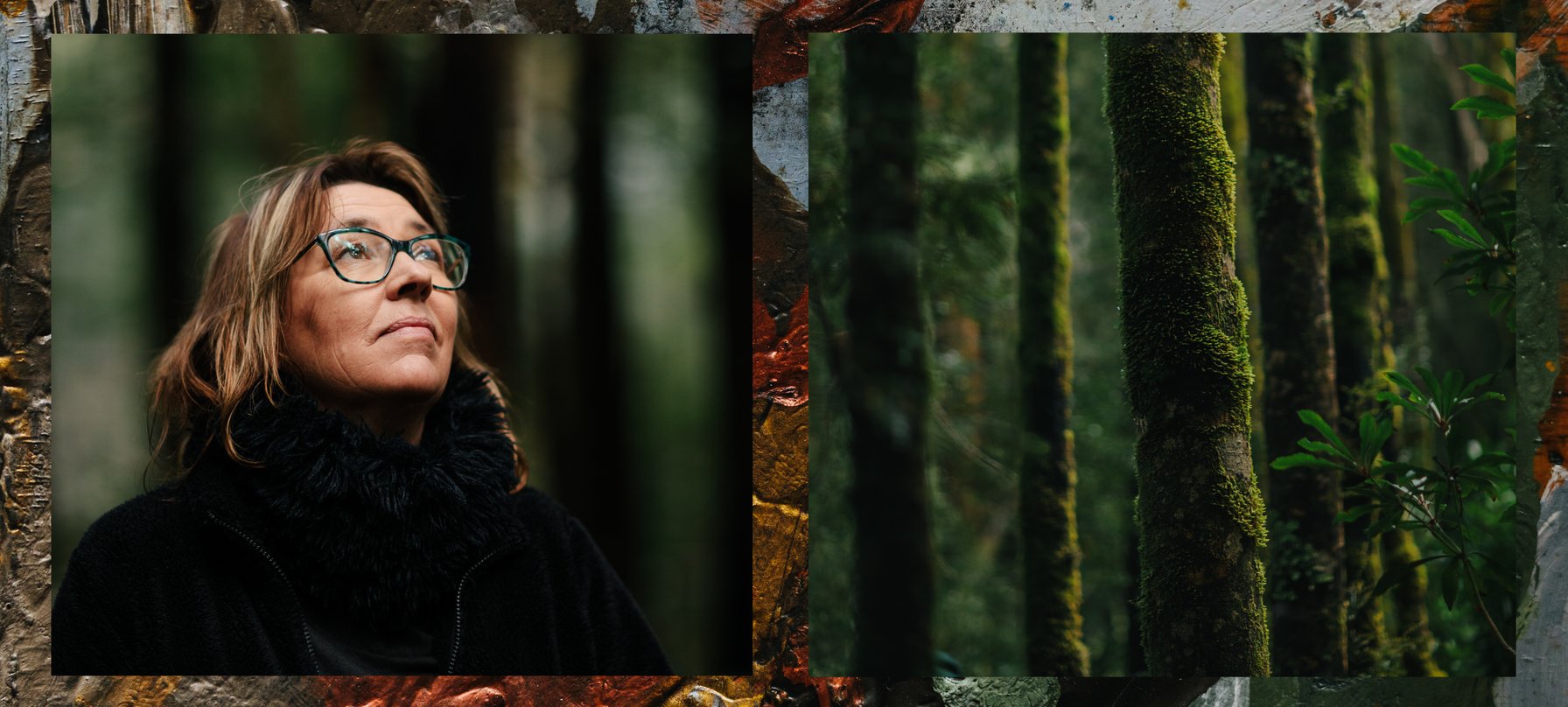 After years of documenting what the mysterious, contested and beautiful Tasmanian landscape looks like, Mandy now asks these questions: How do we fit in this land? What are our stories? What secrets do the towns hold? How do the histories of our communities define us? Mandy seeks out both the sorrow and the beauty, the fragile and the robust and how we are defined by those elements.
Mandy Hunniford is the fourth generation of her family to come from Queenstown. As a child, Queenstown's heritage qualities, community sentiment and values and the power of its natural environment had a significant impact, creating lifelong personal and artistic connections.
An established artist with a strong exhibition history, Mandy works in her Queenstown studio, and with a highly-developed skill as a storyteller, provides a multi-layered visual experience for the viewer. Queenstown's identity, its remarkable landscape, the closeness and connections of its community, and the complex histories of an arts/mining town are all highlighted in Mandy's work.
Mandy is focused on delivering Remembrance, Landscape and Belonging, a large-scale, multimedia production created over a twelve-year period in Queenstown. With in-kind support from The Unconformity, this eight-part series includes a variety of media including painting, film, sound design, digital light installations and an act of remembrance. Strength, beauty and loss are all present in Remembrance, Landscape and Belonging as Mandy brings the production to its conclusion in 2022.