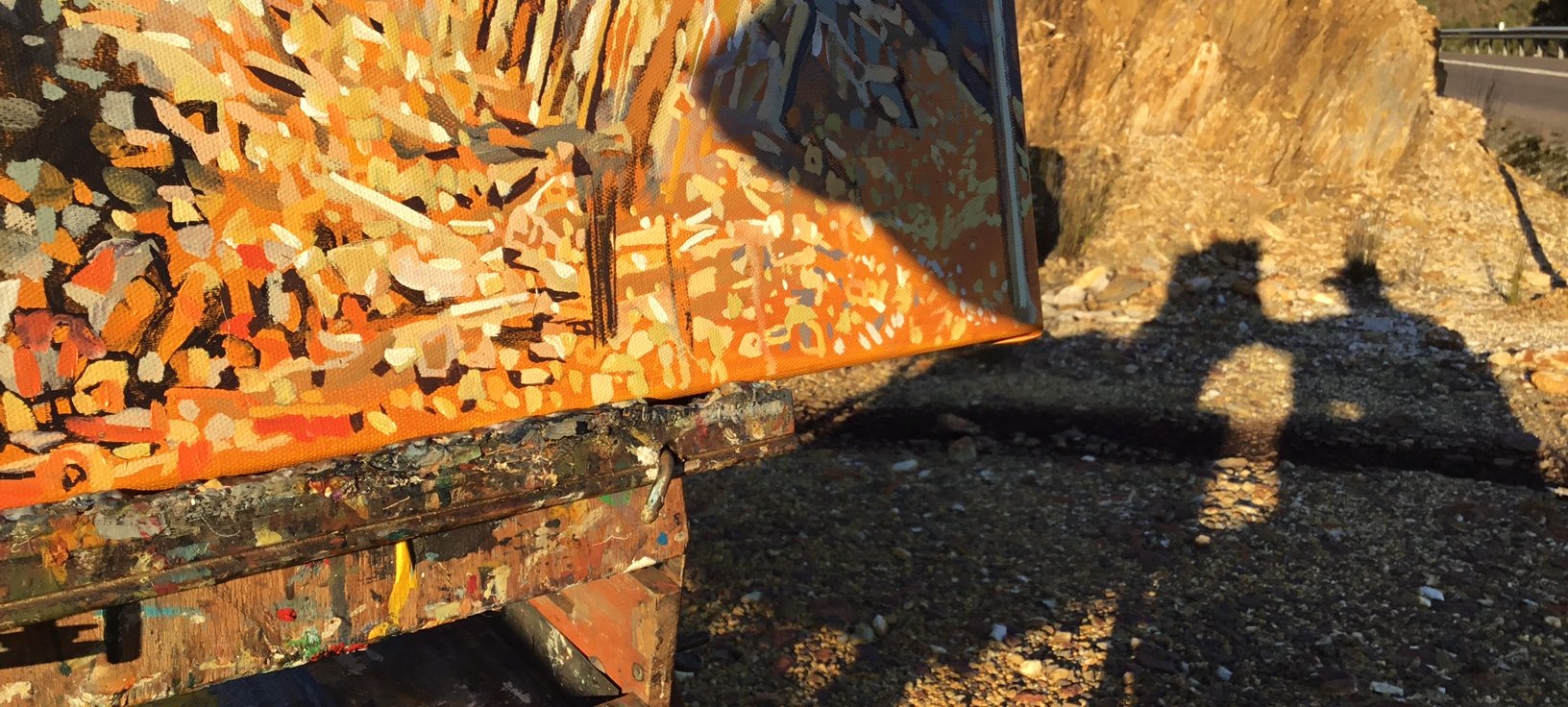 Written by Raymond Arnold:
Born in 1950, I studied teaching and art in Victoria, Australia before developing my professional career while living in Tasmania. Over the last four decades I have helped run an artist's co-operative in Hobart, lectured at the Tasmanian School of Art, been Chief Examiner for HSC Art, printed thousands of screen print posters for community groups, worked as an artist in mining towns, schools and Universities, completed public art commissions, participated in Arts Tasmania and Australia Council committees and received a Federation medal for services to the Art Community. I currently live in Queenstown, Western Tasmania, where for ten years I directed a regional art space called Landscape Art Research Queenstown (LARQ) which fostered exhibitions, workshops, residencies and forums. For essentially this work I was rewarded with an Australia Day Tasmanian Local Hero award 2016. LARQ has evolved into WAS or Western Art Space and becomes a focus and a developing archive for my paintings and prints. 
As a compliment to this world, I researched the intaglio print medium in Europe, working and exhibiting on a regular basis since 1993. I have held over 50 solo exhibitions of my work in Australia, Europe and the US and participated in many group shows. I am represented in the collections of the Imperial War Museum and the Victoria and Albert Museum, London and the Musee Courbet in France. In Australia, the National Gallery, the Australian Parliament House and various State Galleries have Raymond Arnold artworks in their collection.