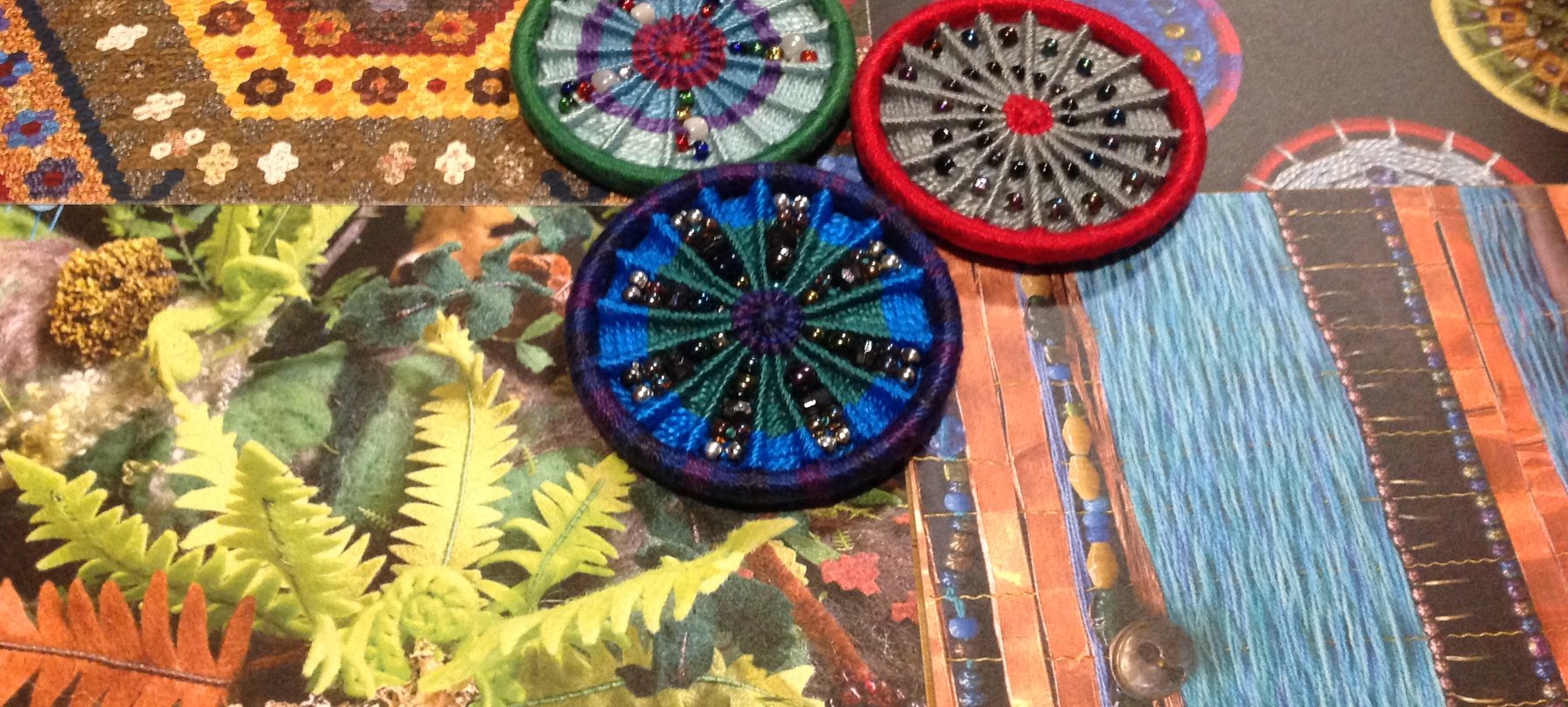 Written by Renate van Riet:
After moving to Queenstown in late 2014 I happily discovered the art scene in the town.

I have done a lot of "craft" in the past including spinning, dyeing, some weaving and a mountain of knitting and embroidery but have never made art.

I've now turned my skills to textile and fibre pieces and people seem to like what I do. I don't plan anything on paper but let stuff evolve as I go. Some pieces take months or years of intermittent work and a lot of contemplating"how do I make this work?"

My mantra: when in doubt, add more colour.