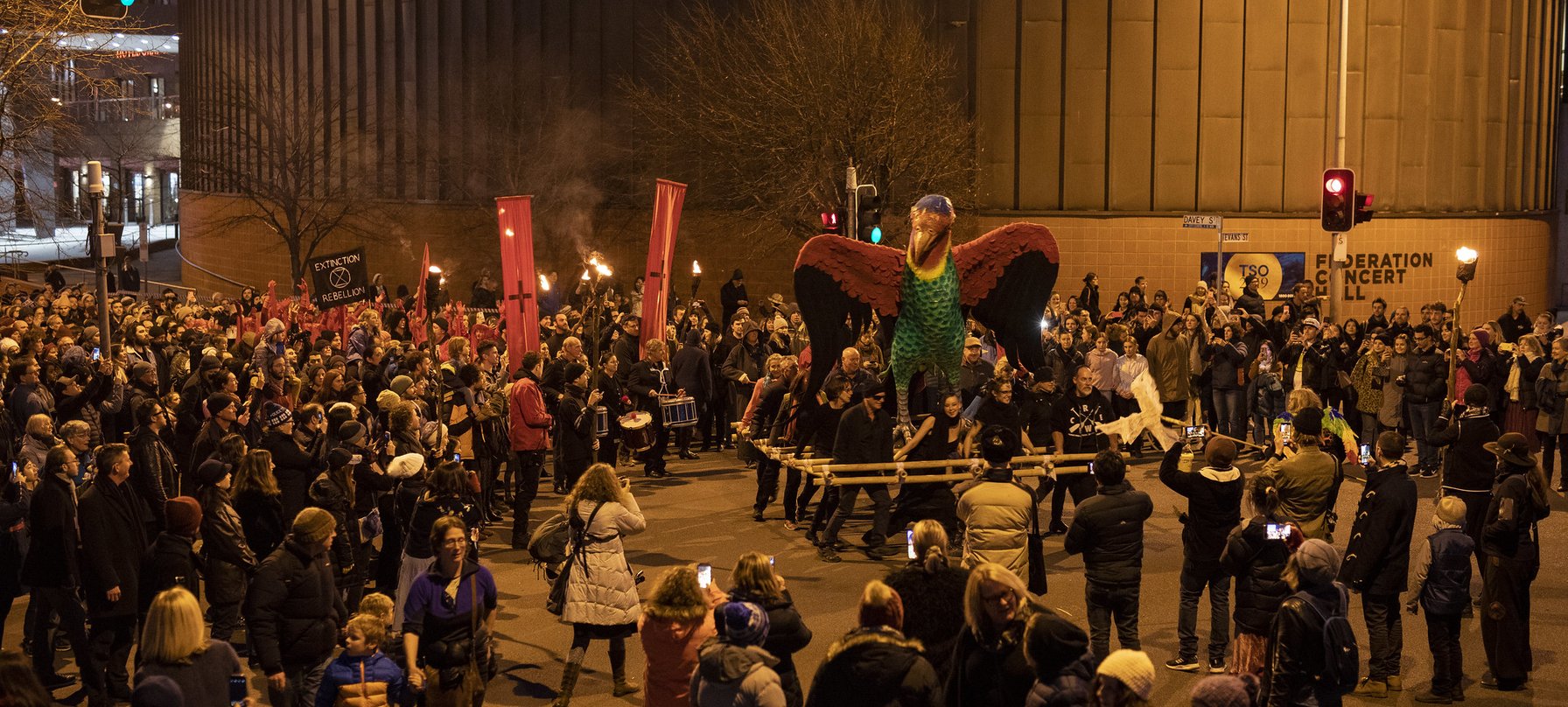 Ian Pidd is a freelance director of theatre and festivals, based in Melbourne. He works on festivals, directing theatre and participatory "things". Ian has a strong relationship with Tasmania. He was the founding director of Junction Arts Festival, directs the Ogoh Ogoh project that closes Dark Mofo each year, as well as directing, writing and performing in a whole lot of theatre. Ian has been associated with The Unconformity since its inception, including directing The Rumble and Tectonica at the two previous festivals.

Ian's collaboration with Bec Reid and Kate Macdonald, Everybody Now, has created social dance works all over the country. He is also Artistic Director of The Lost Lands, a music and arts festival for families.

Ian co-created and co-directed PASSENGER with Jessica Wilson, which had hit seasons in Melbourne in 2017, London in 2019 and Sydney in 2020. Ian directed Sam Halmarack and JOF's ecstatic participatory music work We Are Lightning which toured the UK in May/June 2018.