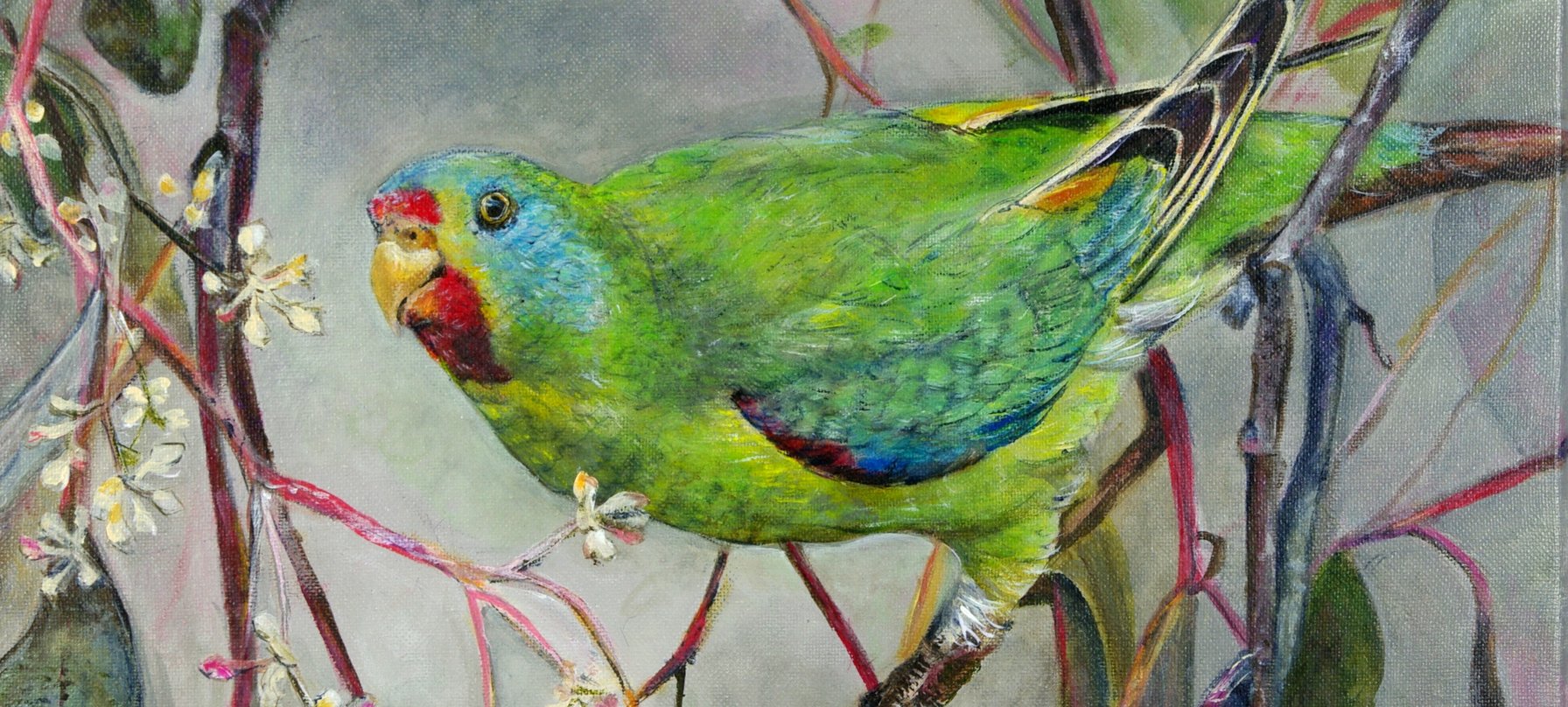 Maureen is a self-taught artist with a passion for the Natural World. A late starter to the world of painting, she first took up the brush in her sixties proving it is never too late to pursue or expand on creative pursuits.
Creative expression has been an important part of Maureen's life having written two books The Horse in Harmony – Yoga for Horses and Growing Food All Year Round, she has also been a successful carved candle maker and has dabbled in many other crafts over the years. Working with animals and in various horticulture pursuits for much of her life, she is finding the observation skills gained are assisting her in producing detailed studies of the amazing beauty found in the natural world.
Maureen is currently writing and illustrating two children's books with a focus on Tasmanian Wildlife. An active member of ABUN (Artists and Biologists Unite for Nature), she has participated in eight international projects and has had her work featured on a calendar for the Otter Appreciation Society. Maureen is currently awaiting the release of a 20m collaborative diorama to be featured for two years in the East London Museum.