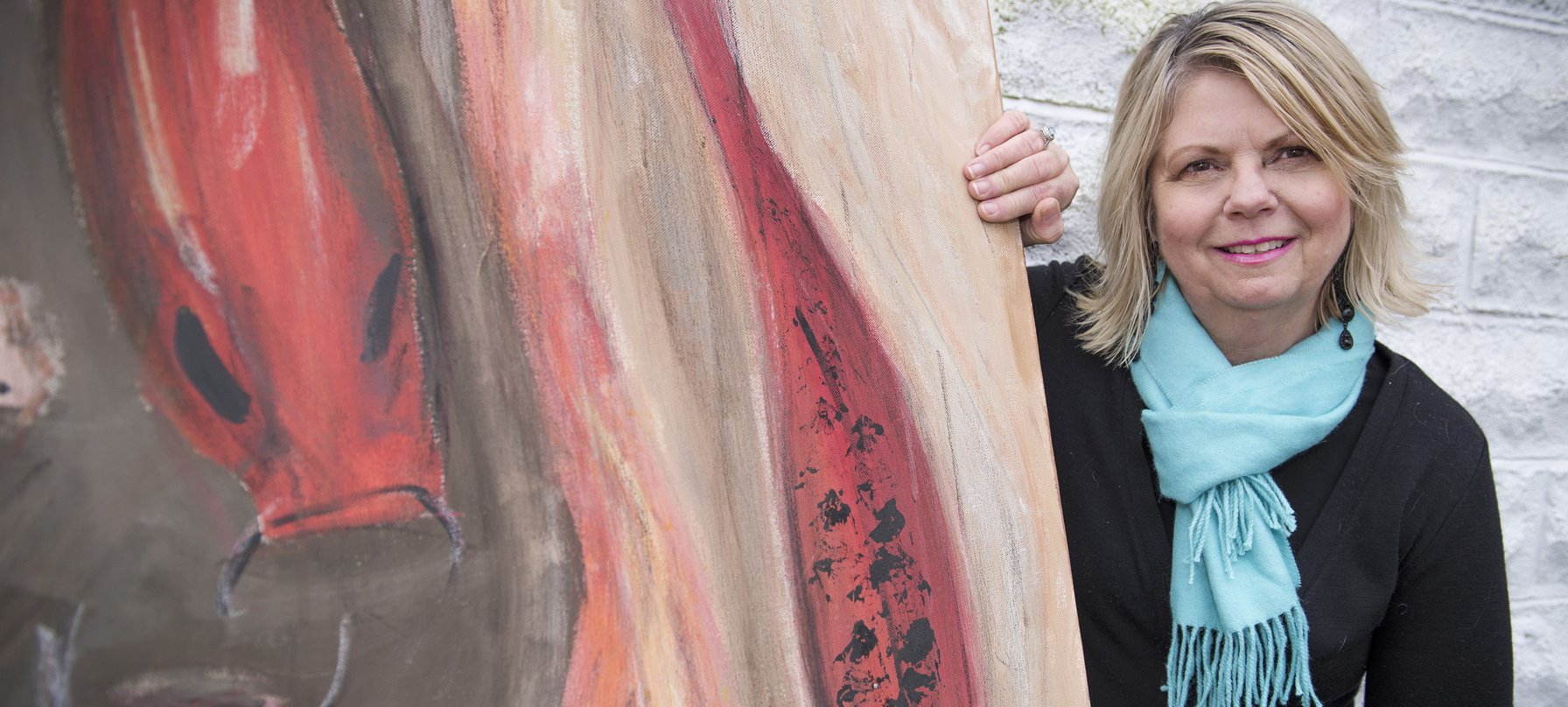 Robyn moved to Queenstown in January 2020 after relocating to lutruwita/Tasmania in early 2018. This move to Queenstown has seen the culmination of over eight years of travel, work and exploration into finding her centre of creative art, design and writing. On leaving North Queensland in mid-2013 for a national corporate education role in Sydney, Robyn's Road Trip was recorded and broadcast on ABC Open as a multimedia guest blog. The four-part series was devised shortly prior to Robyn leaving the northern city with the assistance of the producer of ABC Open.

Robyn had a long collaborative involvement in Contemporary Arts and the writing community in Townsville that spanned two decades. It was a focus at that point on writing and photography that saw Robyn published as a contributing poet in the anthology of work titled Voices of the North in 2013. Robyn had submitted a body of writing and photography based on the iconic Toobruk Swimming Pool. To have a poem and photograph selected gave Robyn the motivation to keep writing. She has since been published in four international best selling co-authored leadership books and finally her own book You are Designed for Living – How to rewrite and design an inspired new life in 2020. The book draft was written in the rural location of Wee Jasper in the Stables and Tavern on the banks of the Goodradigbee River near the Snowy Mountains and Canberra. Robyn lived on the property for four months during the winter of 2017 where she also opened her studio on weekends for visitors to the area. This book brings together much of what Robyn has learned and lived in those years of self exploration, education and life experience. Robyn has lived and worked in all Eastern States of Australia both in the capital cities and rural locations.

In 2021 Robyn having retired from her education and training career, company and small business in interior decoration, wearable art and fashion, her focus is on her painting and verse-writing that often accompanies her paintings and works of art.

Experimentation and studies in watercolour and gouache, acrylics and pastel and soon to venture into oil painting. Robyn finds her training and experience in the fields of Applied Science, Design in Fashion and Interiors as well as Hospitality. Robyn has been painting works for sale and on commission since 2006 although has created artistic works for others and self all her life. Public works include murals on the facade of a Guides building in Townsville, a pool retaining wall and even vintage WC doors to name a few examples. Currently and locally small works are hanging in the Queenstown Men's Shed.

Robyn has two studios in Queenstown - Studio59 Orr St which is now used for the artist's practice and 2 Cutten Street – Studio and Gallery where her exhibition will be held during the 2021 Unconformity festival.

If asked to name her current exhibition of works Robyn says "I would call it The Emergence as this is what I feel I am able to do finally – emerge. I had always wanted to go to art college after high school but my father discouraged me and guided me into studying Applied Science. My lifetime struggle has been between my love of Art versus Science. In coming to the Western Wilds and Queenstown I feel I can bring the two together. My love of nature, biology, geology and other scientific practices can be expressed through various art media. Finally I am able to emerge like the butterfly emerging from the cocoon. The emergence has occurred."